Classroom Multi-sensory practices for Collaborative liveable worlds
To listen to our meadows and grasslands
Meadows and grasslands have been an expansive thriving landscape typology in Austria. Historically these landscapes have hosted many endemic and native species, from insects to pollinators, and small mammals. However meadows look, feel different to everyone, and urban expansion, agriculture, natural disasters have changed them at unprecedented rates.
Even the smallest, fragmented patch of grassland serves as a critical spot for ecological diversity, where a seed bank and many species can occupy as a safe haven and an alternative to the controlled and static landscape of urbanization.
This is an invitation to look for these patches in our surroundings as opportunities to immerse in careful observations, as a gesture of acknowledgment of the constantly fluctuating world we live in.
---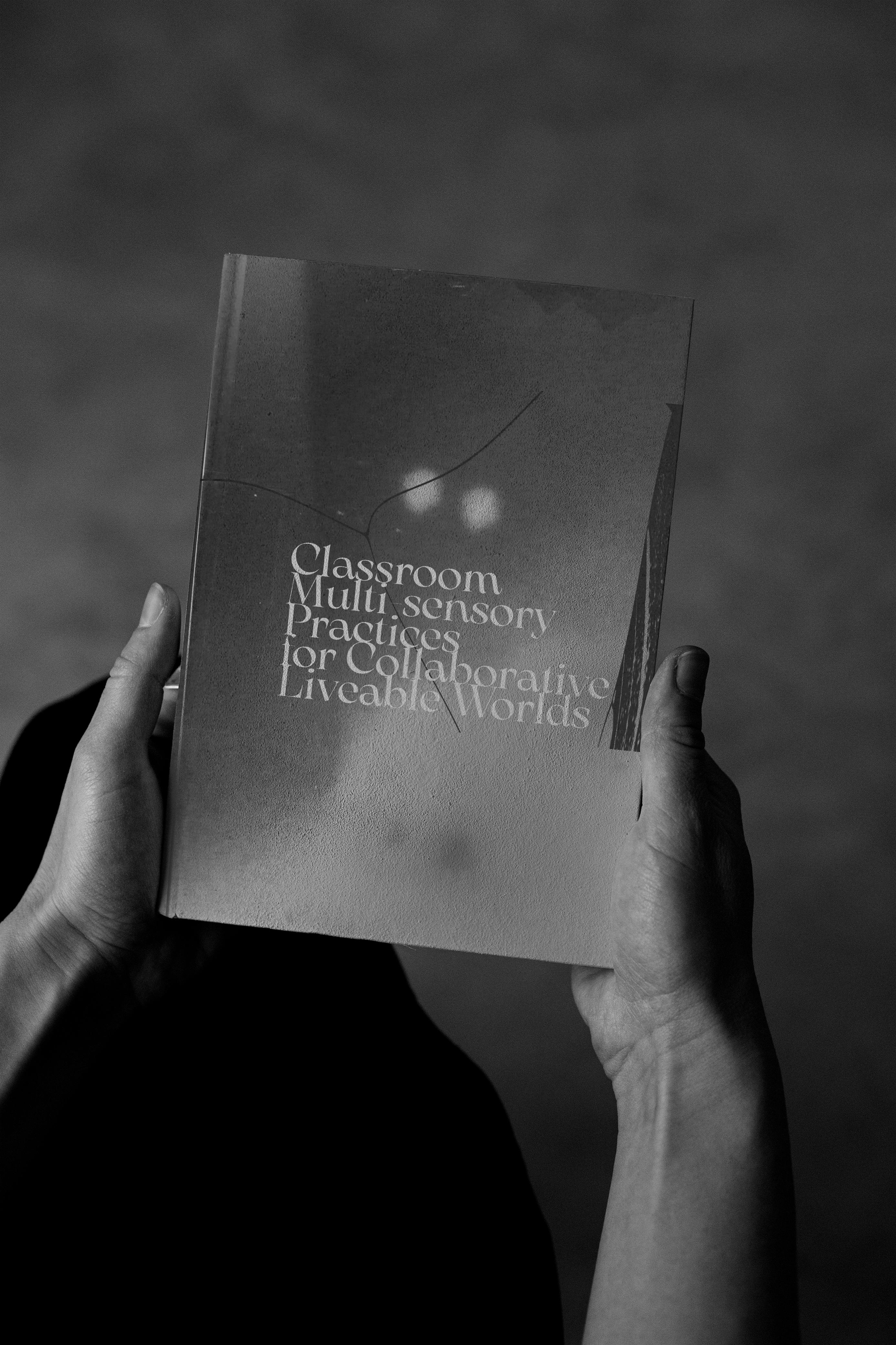 Classroom Multi-sensory practices for Collaborative liveable worlds, a toolkit for community-driven methods through art. Part of the Austrian Citizen Science Award selection of 2022, Our Planetary Garden, this collaboration between Österreichische Kuratorium für Landtechnik und Landentwicklung (ÖKL), Ars Electronica Research Institute knowledge for humanity and exploration space of the Austrian Academy of Sciences aims to critically explore, analyze, and reflect the role and opportunities of datafication of biodiversity.

Our communities and artistic spaces have the potential for creative collaborations to build on and strengthen grassroots social change. Through spaces of creative communion and dialogue, artists and communities can forge relationships central to transforming our world. By deepening, building, and reshaping our relationships to one another and to other elements of the natural world, art has the ability to create unpredictable social transformation.

This line of inquiry lays the groundwork for the manual before you: through playfulness and experimentation we invite teachers and students to develop frameworks for reimagining our world, we have compiled exercises and prompts for reflection to support collaborations between people, their community, and their environment. These practices are flexible; we'd love to see you expand them, and we invite you to experiment with, build on, and question the ideas here. You can read, print, and share this manual for free at.

Every artistic practice has fundamentals that attune the senses, the hands, and the mind to the mechanics of the art form. How might we develop intuitive, playful, and flexible relationships to sound while still honing the discipline and technical skills we need to execute our ideas? This manual will share lessons from the fundamental practices of other artforms, provide prompts for playful art-practices for visual arts, sonic experimentation, and suggest ways to integrate creativity methods for exploring environmental topics.







INDEX
Introduction

1. Observations involving measurement and geometry of our environment.

2. Sonic wayfinding

3. Found Objects

4. Physical mapping of the different meadows of Austria

5. Communicate information about the roles of organisms
and the flow of energy within an ecosystem

6. Soundscapes: Field Recording 101

7. Climate change a 5-minute audio paper

8. Tree Investigation Club9. Sonic Fiction

10. Scoring Nature